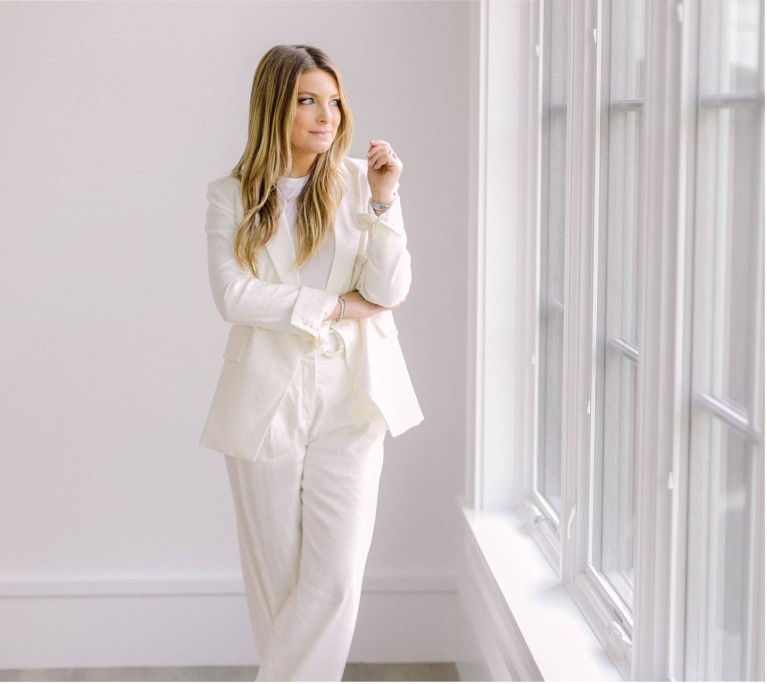 Style lives here.
From closet refreshes to curated pieces — we're here to elevate your style and confidence.

Book a Consultation
Featured Services
Our mission: To help you dress and feel your best every day. We've made it easy with our range of services. Whether it's personal styling assistance or a whole new wardrobe curated to your exact fit, we've got you covered.

About
Founder Lisa Gordon has a simple philosophy: Great personal style comes down to clothing that fits, flatters, and functions on you. That's why she started Gordon Style House — to help you look and feel your best in an easy, accessible, and inspiring way.
Style Packages
We've curated the ultimate style packages for when you want to add feeling your best to your regular routine.
Style Consultant
For when you need an
instant style pick-me-up.
40 curated items & styling session
Style Manager
For when you're ready to
level up your style.
Closet consultation, 50
curated items & styling sessions
Style Agent
For when you need an expert
stylist on speed dial all year round.
Style concierge, 15% off a la cart styling
services & 5 monthly outfit look-books
Brands We Work With
Closet Clean Out
BEFORE
AFTER
BEFORE
AFTER
BEFORE
AFTER
BEFORE
AFTER
BEFORE
AFTER
BEFORE
AFTER
Together, we'll sort through, keep what you love and take note of what you need — from foundational must-haves to the newest trends.

Custom Menswear
From tailoring to styling, we'll work with you to design bespoke looks for every occasion.



CopyFit For Men
Discover our exclusive service that replicates the fit of your favorite clothing into new garments made just for you.
Humble Brag
"I cannot recommend Gordon Style House enough! Lisa helped us re-organize and re-energize our closets which were in desperate need of a makeover. Lisa thoughtfully helped me sort through clothes that needed to be donated, saved, or updated, and found new space that I didn't know existed! The best part of my closet makeover was that it is totally maintainable. Everything is very logically placed and folded so that you can easily see all items. Not only is Lisa an awesome human, but her organizational skills and fashion sense are top notch. I would use her services 100 times over! Highly recommend!"
Jamie R., 36, NYC
"Lisa has been my stylist for 3 years and during my third pregnancy. She helped me find tailored, tasteful pieces for the different stages of my pregnancy as well as postpartum. She has also helped put together outfits, shoes and accessories for me for trips as well as looks for black tie events. Lisa also helps me find the perfect gifts for various family members during the holidays and for birthdays. Lisa is invaluable, knowledgeable and resourceful and I love working with her!"
Amy P., 39, NYC
"Lisa has completely transformed my styling experience. I was a boring, sporadic and uncoordinated shopper when I met Lisa. She helped me from top to bottom and made the experience simple and easy. From helping me with custom suits to every day clothes, her styling helped give me an extra bit of confidence and 'dress for success' no matter what the occasion."
Brian S., 35, NYC
"Lisa transformed and organized my closet making me more productive, better dressed and happier. She is professional, smart with incredible organizational skills."
David, 38, Boston
"Lisa has been my stylist and style sounding board for the better part of 5 years. Lisa has helped me with everything from picking out the everyday staples to packing for vacations and getting ready for events. My biggest challenge with fashion is getting out of my comfort zone (I'm pretty basic) so thank god for Lisa! She has a great eye; she's honest and always pushes me to try things that I would not normally pick out. My closet and I would be lost without her!"
Alexandra, 36, Boston
"Lisa not only has an eye for fashion, she also has an innate talent to know what brands and styles will look good on you, and what will not. She not only up-leveled my wardrobe, she did so with speed and ease and always valued my time. She knows her stuff inside and out, and would recommend her to anyone looking for guidance in all things clothing and styling."

Andy L., 56, NY
"Lisa is amazing!!! She has helped style me for formal events as well as stocking my closet with easy and effortless basics. She picked a dress for me for a CA wedding which to this day is one of my all-time favorite looks and one I would have neverrr picked for myself. It wasn't just a "this would look good on you" thought - she factored the wedding, the weather, the venue, the time of year, everyyything. I got SO many compliments - and did I say, I would have never picked it for myself!?!? Hiring a stylist can be somewhat intimidating but Lisa is genuine, non-judgmental, and amazing at what she does. I'm so lucky I found her and look forward to many more years of working with her!!"

Angela T., 41, Boston
"Lisa is an outstanding stylist! She has been my stylist for many years and I always get compliments on my clothes she has picked out for me. Love how she gets to know me and my style but won't hesitate to push my boundaries too. Highly recommend Lisa!!"
Kristin F., 56, NYC
As a busy New Yorker, I don't always find the time to shop for clothing each season. Beyond that, I don't fully trust my eye when it comes to picking out pieces that will seamlessly work into my existing wardrobe. Lisa to the rescue! She quickly and efficiently helped pull a great selection for me which we then edited together as a team. We're talking shoes, denim, outerwear-the whole shabang! She also assisted me with hemming and tailoring so everything fit perfectly. I don't know if I can shop without Lisa now! Such a great experience, I felt like a true VIP celeb. 10/10
Joey Healy, 34, NYC